Got Rock Band 2 for Christmas, then took a few days for me to try tying FFXII into it. Making a band called Insur-RESISTANCE is probably one of my more sillier things to think of, and this community hasn't had a post in awhile, so.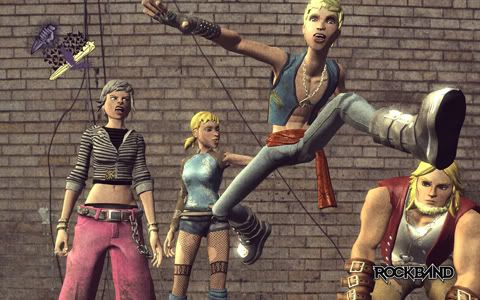 Can't settle on a style for Ashe's hair. I had her in a mini skirt but it was sort of distracting because of how everyone else had pants. So she's just gonna steal Basch's pants. Unfortunately, while there were buckled gauntlet accessories for Basch, there were no potholders or tassels available, even in the thrift shop. In his sadness, he has let his beard grow a bit.
This started because I saw the Dancing Queen hairstyle and it looked like Vayne. Unfortunately Dancing Queen is not available for male characters, but there is a similar style which I'll be experimenting with later.